Public Works Department
Snow Plowing and Sanding
Citizens who wish to receive snowplowing and sanding services must register with Hiawatha's administration office by January 31, 2020 or they will be charged with a $35.00 fee per push. Please note that Citizens must renew their registration every year. This service is only available to Hiawatha Citizens. To register, please contact our Administrative Assistant Loni Thomson.
Other Public Works services include:
Backhoe Rental
Maintenance of Public Buildings
Maintenance of Ball Diamond and Cemetery
Contact Information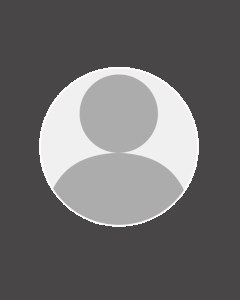 Clem Carr
Public Works Lead
Hiawatha Public Works
117 Sopers Lane
Hiawatha, ON. K9J 0E6
Phone: (705) 295-4421 Ext. 62
Email:
Water Operations
The long term goal is to promote health, quality of life and safety through a water source protection plan and policy; Ensure that Hiawatha First Nation protects and maintains a good clean quality water for its future generations while adhering to Safe Drinking Water for First Nations Act (2013)
Sample, test and interpret drinking water quality in: distribution systems with five or more connections, and/or cisterns, and/or wells.
Promote the importance of safe drinking water through the development and delivery of educational materials that increase public awareness and knowledge.
Build Hiawatha First Nation capacity through community-based drinking water quality monitoring programs.
Reduce public health risks associated with water contamination, waterborne illnesses and outbreaks through a coordinated compliance reporting regime.
Communicate and answer safe drinking water questions posed by the community or public.
Aid in the set up and commissioning of any future Water Facility and to learn proper procedures for recording data from the continuous monitoring equipment of SCADA system.
Create a database in which to record the daily readings and testing results from the continuous monitoring equipment and manual daily water quality tests.
Assist in the development of a Standard Operating Procedures Manual for future Community Water Facilities.
Aid in the development and implementation of a Maintenance Plant and operational budget for any future Community Water Facility.
Participate in the planning process for integrating any future Community Water Treatment System with existing water distribution system.
Maintain and monitor the existing 20,000 gallon reservoir and water distribution system.
Survey and record information of the existing waste water collection and treatment facilities.
Offer insight in the best practices for repairing or decommissioning the existing wells, wastewater collection and treatment facilities.
Remain current with all Acts, Procedures, and Regulations that pertain to water and wastewater quality, future treatment and distribution systems.
Study and report on Source Water Protection related issues. Provide recommendations to best manage the issues related to Source Water Protection.
Ensure that all Occupational Health and Safety Policy are enforced in relation to all community owned water and wastewater facilities.
Contact Information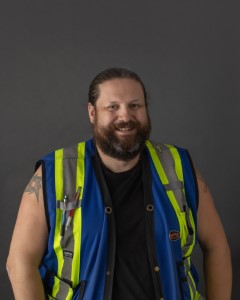 John Tourangeau
Water Treatment Operator
Hiawatha Administration Office
431 Hiawatha Line
Hiawatha, ON. K9J 0E6
Phone: (705) 295-4421 Ext. 214
Email: