All Returning Travelers Should Watch for Symptoms and
Avoid Individuals at High-Risk for 14 Days
Listen to a message from Brittany Cadence, Communications Manager

With March Break around the corner, Peterborough Public Health is advising precautions to all those who are considering travel, and to those who have recently returned from outside of Canada.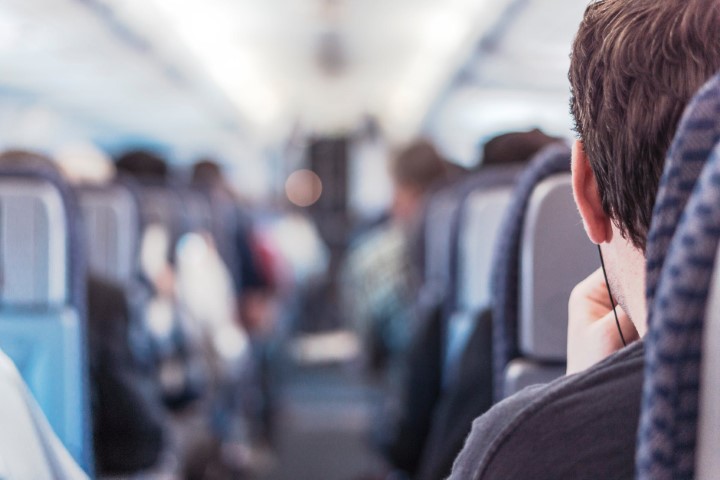 "For those considering travel, check for travel advisories as you may be required to self-isolate upon your return if your destination is a COVID-19 hotspot," said Dr. Rosana Salvaterra, Medical Officer of Health. "At the very least, all travelers returning from outside the country are advised to self-monitor for symptoms and avoid contact with the elderly, long-term care homes and those with underlying medical conditions for 14 days."

The Government of Canada website to check for travel advisories is www.travel.gc.ca.
"It's a good idea not to visit the grandparents or other senior relatives for the first two weeks when you get back," she said. Dr. Salvaterra also reiterated the call from the Public Health Agency of Canada that residents avoid all travel on cruise ships until further notice.
Peterborough Public Health also recommends for those who work with vulnerable people and children to check in with their occupational health lead when they return to determine the best course of action.

Those who develop mild respiratory symptoms within 14 days of traveling are asked to consult with Public Health Nurse at 705-743-1000, ext. 401, or email . Public Health Nurses will be available to screen residents from 8:30 a.m. to 8:00 p.m. from Monday to Friday, and from 9:00 a.m. to 4:00 p.m. on Saturdays. Public Health Nurses will determine if residents require further testing. All individuals who are tested are followed up by a Public Health Nurse and will be required to self-isolate.
After these hours, residents are asked to call Telehealth Ontario at 1 866-797-0000 to speak with a nurse about their symptoms, or email for follow up the next business day.
Mild symptoms refers to:
Low grade fever
Mild coughing or sneezing
Sore throat
Currently there are no positive cases of COVID-19 in the Peterborough area. For updates, fact sheets, and more information about COVID-19, please visit www.peterboroughpublichealth.ca.