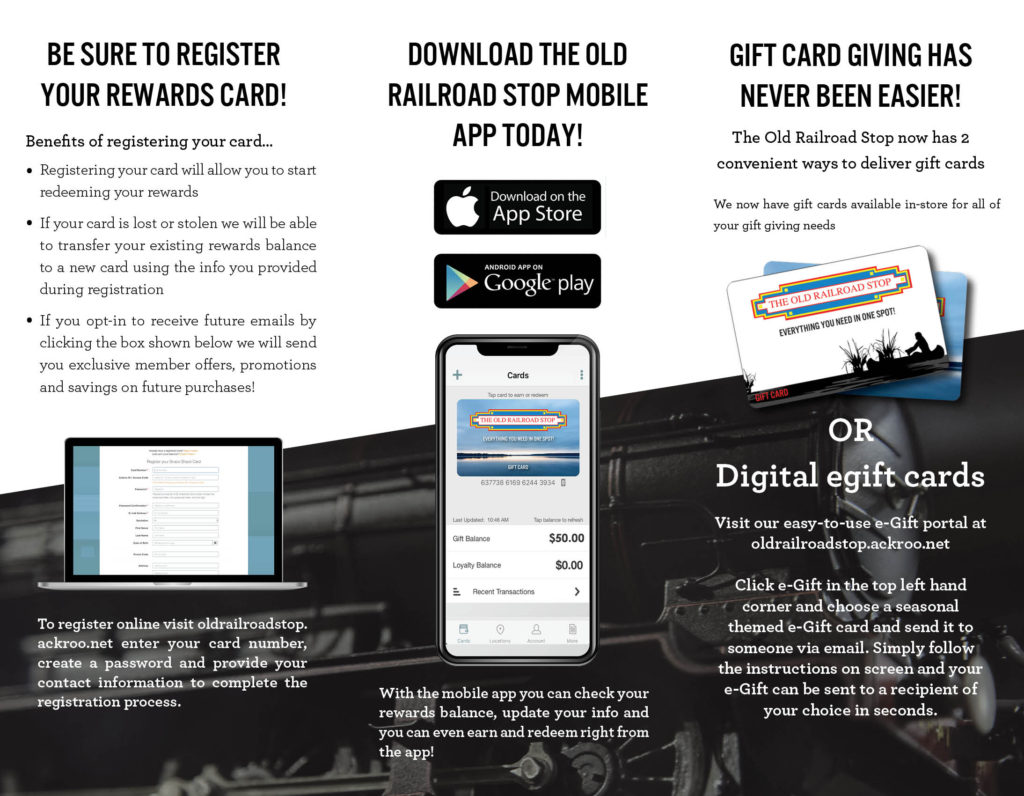 How To Join
Come by The Old Railroad Stop and ask about our Rewards Program. We will activate a loyalty card which you can use immediately. Be sure to register your card online to protect it and to take advantage of extra features.
GIFT CARDS & DIGITAL E-GIFT CARDS
Gift Cards are available for purchase at our store. Digital e-Gift cards can be purchased easily through our online portal.
On-Line Card Options