Aaniin Citizens, HFN Residents and OSM Residents,
It has been a month since our last update, however little had changed and now that the Province is in Stage 1 (effective May 19, 2020) of their opening process we will be monitoring the COVID – 19 trends and number of cases over the next couple of weeks.
As noted in Update #5 (dated April 23, 2020), we continually monitor the COVID-19 pandemic at a Local, Regional, National levels and on First Nations. We are making the changes needed to align with keeping our Citizens, HFN Residents and OSM Residents (Community) as safe as possible.
Council continues with regular business and meetings by way of teleconference. Our COVID – 19 Task Team is now meeting weekly to make the necessary changes at the Community level when required. We will continue to keep you updated on the changes through flyers, social media pages and through our website at www.hiawathafirstnation.com
Changes Made (since our last update):
– Set up a task team to draft a staged opening process.
– Permitted Opening of Construction Sites (LIFE Centre and New Home Builds) with strict guidelines in place.
– Permitted Outdoor Junk and Waste Removal
– Permitted Swimming Pool Openings
– Water Delivery
Health Update:
Dr. Theresa Tam, Canada's top public health officer, stated the greatest worry continues to be the numerous outbreaks in high-risk settings where there is a rapid spread of the novel coronavirus as well as severe outcomes in vulnerable people. She noted that First Nations, along with long-term care, hospitals and correctional facilities, are included under high-risk settings/vulnerable people.
Through health data and research, we are aware that First Nations are 2 – 3 weeks behind the Ontario trend of COVID – 19 cases and this virus is just beginning to enter our Communities. One case in any First Nations is high cause for concern. First Nations, including Hiawatha are among the most vulnerable to COVID-19 due to access to necessary resources and the many underlying health conditions.
First Nations Across Canada, as of May 20, 2020:
200 confirmed positive COVID-19
18 hospitalizations
3 deaths (2 in Ontario, 1 in British Columbia)
Case Numbers Per Region:
British Columbia: 39
Alberta: 36
Saskatchewan: 46
Ontario: 44
Quebec: 35
We know that this virus is not going anywhere until there is a potential vaccine, or potential immunity is achieved. We know that more cases will arise as Ontario opens. We know that we can only minimize risk of getting this virus.
Therefore, it is vital that we stay diligent and on top of our Local and Regional COVID – 19 case numbers while opening up our Community.
It is vital that everyone continue to adhere to public health measures, including staying home and practicing physical distancing if they must go out for essential reasons only.
We must continue to:
– Minimize outings to essentials only groceries, pharmacy, etc.
– Limit gatherings to 5 people, keeping preventive measures in place.
– Have only the people you live with in your home.
– That people over 70 and those who are immune compromised stay at home.
We know the best preventive measures to avoid catching COVID-19 are still to:
– Leave two metres (6 feet) between yourself and next person.
– Cough or sneeze into your sleeve.
– Avoid contact with people who are sick.
– Frequently wash hands with soap and water or use an alcohol-based hand sanitizer.
– Avoid touching your face.
Hiawatha is still operating under a "State of Emergency" and we still have our "Shelter In Place Order" in effect and this will remain in place until further notice.
For those who are bringing people into the Community, whether hiding them in your vehicle or by giving them your pass – we know who you are, you are being watched and you will be charged and fined under these Orders.
Again, we must all take responsibility to minimize the risk by not allowing people into our homes during this time. This virus is easily spread and our data shows that COVID cases are increasing in First Nations faster than across Ontario.
If we do not follow the recommended health measures and best practices – under the current state, we assume each infected person transmits the virus to ONE other person, there will be 4, 277 possible fatalities and 2,344 peak hospitalizations. When we start to open up, we assume each infected person transmits the virus to TWO other people, there will be 8,794 possible fatalities and 7,673 peak hospitalizations.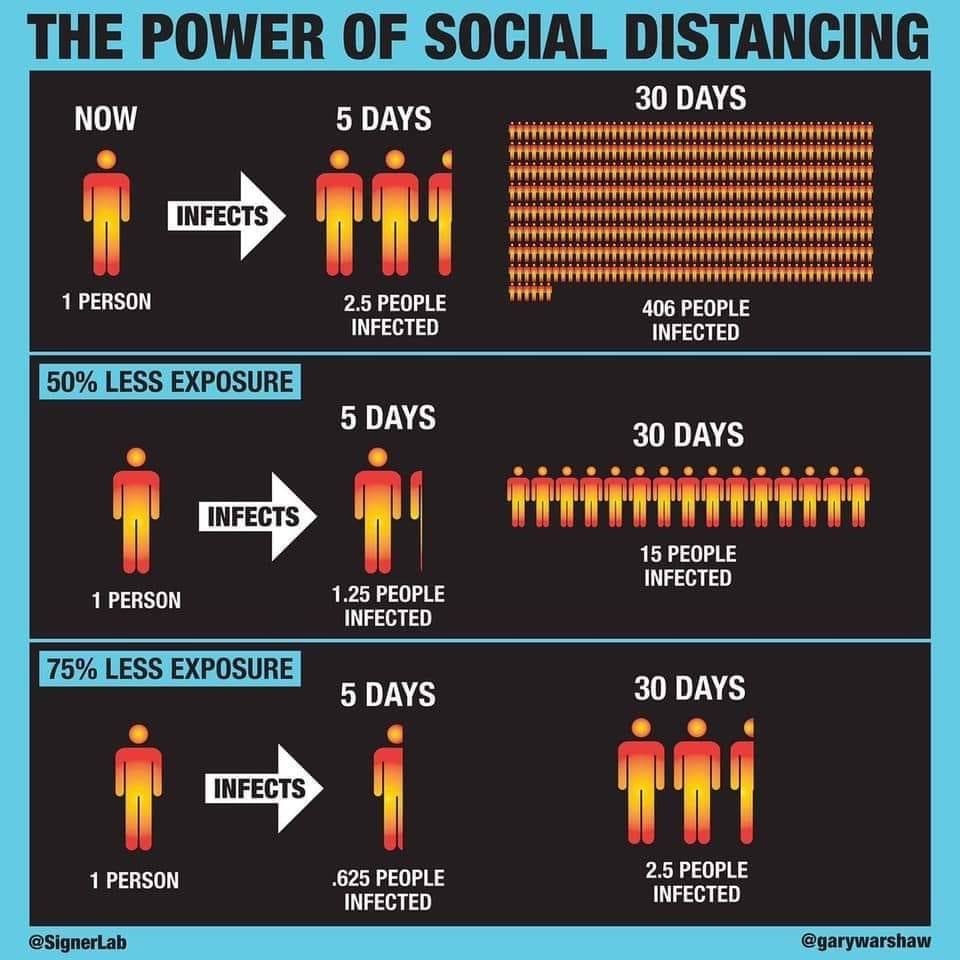 Please remember we all have the responsibility, we all hold the power and we all need to work together to minimize the risk to keep our families and our Community safe and healthy.
Check Point Station:
In noting the above, we will have our check point station set up until further notice, and we will continue with regular police patrols. However, we need everyone's help to contain this virus, if you see people at their seasonal cottages, or trying to get into the HFN Tent and Trailer Park, or any others who are not from our Community please call the OPP Provincial Communications Centre number at 1-888-310-1122 to report.
Police Services:
If you require police services and in order to ensure the safe delivery of services, for the Community and front-line Officers, the OPP is requesting Community Citizens wishing to report a non-urgent matter to use our website opp.ca/reporting or call the toll free number 1-888-310-1122 to reach the Provincial Communications Centre.
All Emergencies:
Call 911
Garbage/Recycling In Mailboxes:
Do not leave your empty water bottles or garbage in other's mailboxes – at no point, but especially during this time of pandemic, people do not want to be handling other peoples' garbage/recycling. Take your garbage/recycling home.
In Closing:
If you need any assistance please call our office at 705-295-4421 and leave a message. We do have access to our phones and emails and will be checking messages regularly. We will provide regular updates as this pandemic continues to unfold and we will make the necessary changes to ensure the health and safety of our Community.
If you have any questions regarding this update please do not hesitate to call our Office at 705-295-4421 and leave a message for Administrator Trisha Shearer, or Chief Laurie Carr. We will be checking our messages regularly and return your message as soon as possible.
Miigwetch to each of you for doing your role to keep us all safe and healthy!!
"Our Citizens and Community remain our first priority and we will work to mitigate risks for best possible outcomes moving forward through the COVID-19 pandemic."