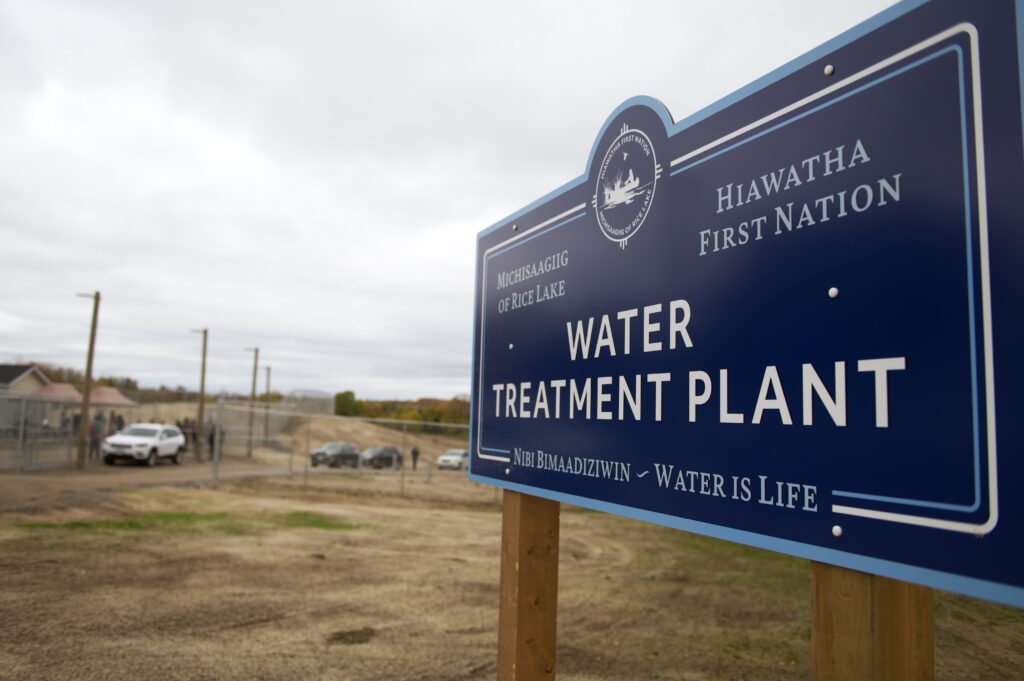 Hiawatha First Nation, ON October 19, 2023 – Hiawatha First Nation is pleased to announce the successful completion of the first phase of its new water treatment plant and distribution system, a significant milestone in the community's ongoing efforts to provide residents with safe and clean drinking water. The critical project, which began in 2019, eliminates more than 20 years of boil water advisories (BWAs) for the community.
The Hiawatha Water Treatment plant consists of a centralized treatment unit, with office and garage buildings and distribution system serving buildings along Hiawatha Line, Lakeshore Road, and parts of Paudash Street. The plant's new system satisfies both provincial and federal drinking water standards for the community.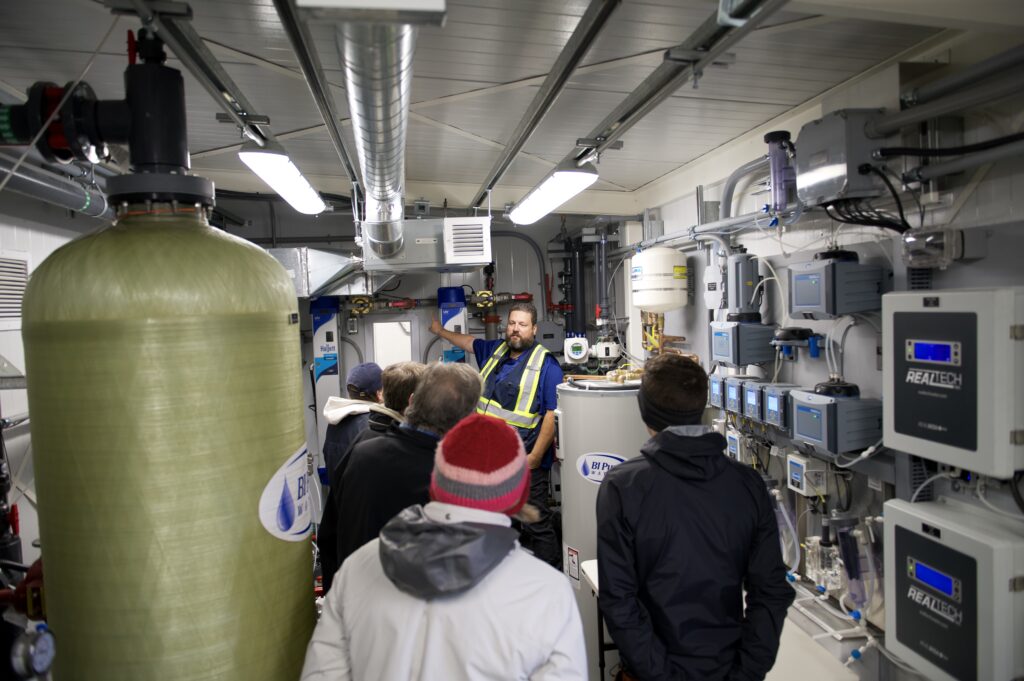 "Everyone in Canada deserves access to clean water. For too long, the people of Hiawatha First Nation could not always trust the water coming out of the tap," said Patty Hajdu, Minister of Indigenous Services. "Thanks to their leadership and hard work, they put an end to this. Kids in the community will not grow up and worry about the quality of the water. This is significant. Thank you to Chief Laurie Carr, the project leaders and all community members who made this possible. We will be at communities' sides as they work to lift water advisories and provide reliable, clean drinking water to everyone."
The completion of the project's first phase signifies a remarkable achievement for Hiawatha First Nation. With clean drinking water now available, the new water treatment system is a symbol of change for the community, which has advocated for better long-term solutions for BWAs across Canada.
"We are thrilled to have finally reached the final stages of this first phase of the Hiawatha First Nation Water Systems project," said Chief Laurie Carr of Hiawatha First Nation. "The new facility provides one- third of our community with safe and clean drinking water, ending years of boil water advisories for these citizens. This achievement brings us great joy and marks a significant milestone in our ongoing commitment to the well-being of our residents."
The Hiawatha First Nation Water Systems project was made possible through the support of funding from the Small Communities Fund (SCF), the Indigenous Services Canada (ISC) Infrastructure Program and the Investing in Canada Infrastructure Program (ICIP) Green Infrastructure Stream.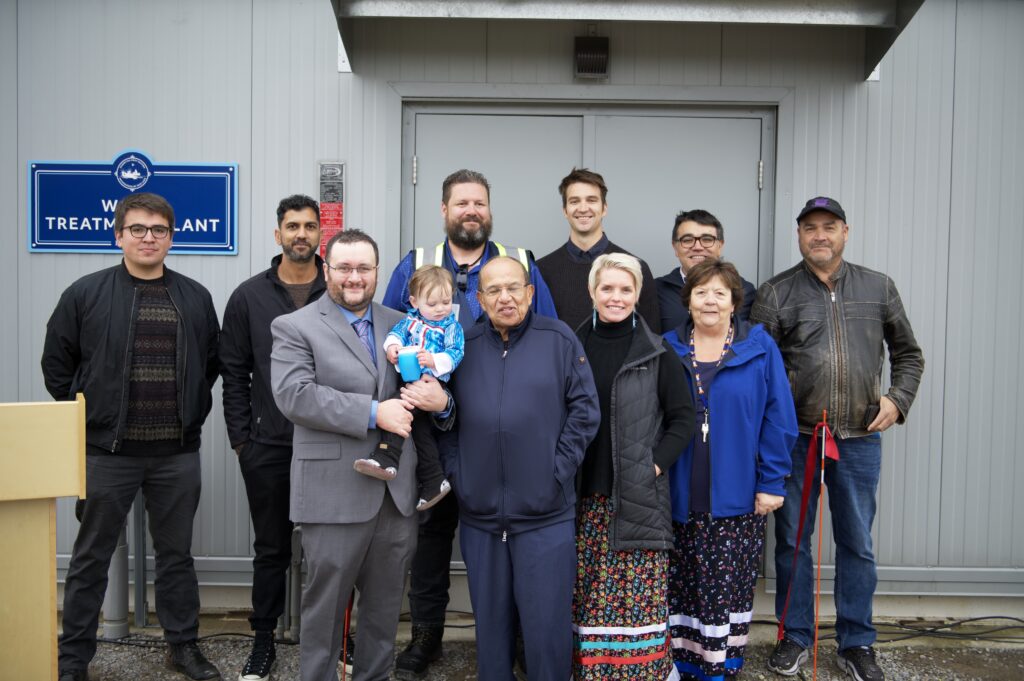 "The project has been an incredible journey for our team," said Hayley Vogler, Capital Projects Manager, Hiawatha First Nation. "To have reached completion on this phase of the project is very exciting for us and for our community, who have patiently endured many months of construction. Our water treatment team is thrilled to be able to operate the new system and serve our community."
Hiawatha First Nation hired Colliers Project Leaders to act as the project manager, overseeing the planning, design, construction and commissioning of the water supply system for Hiawatha First Nation. Working closely with the project management team, Hiawatha First Nation ensured the successful commissioning of the project.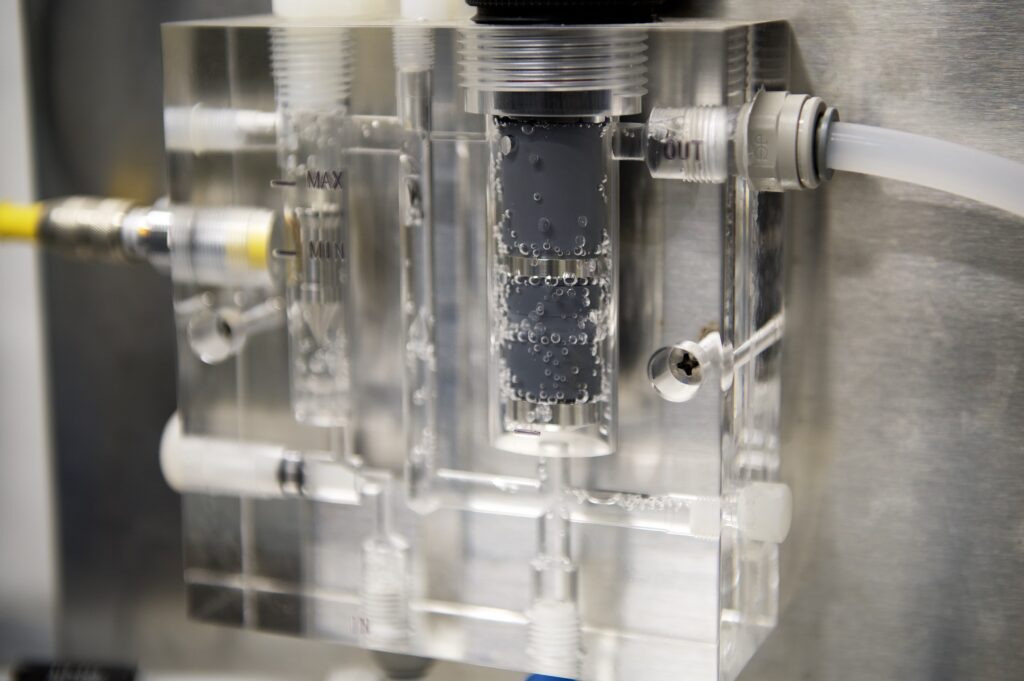 Hiawatha First Nation acknowledges and extends its gratitude to all stakeholders involved in the Water Systems Project, including the Hiawatha First Nation Capital Projects Team, Hiawatha First Nation Water Operators, Arcadis Canada Inc., Avertex Utility Solutions Inc., BI Pure Water Canada Inc., Colliers Project Leaders, ISC, Mortlock Construction Inc., and the Ontario First Nation Technical Services Corporation. This collaborative effort demonstrates the commitment of all stakeholders to improving the quality of life for Hiawatha First Nation residents.
For media inquiries, or more information about the Water Treatment Systems Project, please contact:
Hayley Vogler, Capital Projects Manager, Hiawatha First Nation by email at or phone at 705-295-4421.
About Hiawatha First Nation: Hiawatha First Nation is located on the north shore of Rice Lake east of the Otonabee River. It is found in Otonabee Township approximately 30 kilometres south of Peterborough. The First Nation consists of approximately 2,145 acres of land, of which 1,523 are under certificates of possession. Committed to preserving its cultural heritage and improving the well-being of its members, Hiawatha First Nation strives to create a prosperous and sustainable future for all. For more information, visit www.hiawathafirstnation.com